15 Dec 2012
Work and life don't mean we miss out on whisk(e)y, but means that we get much, much quicker snippets on the whiskies of the week.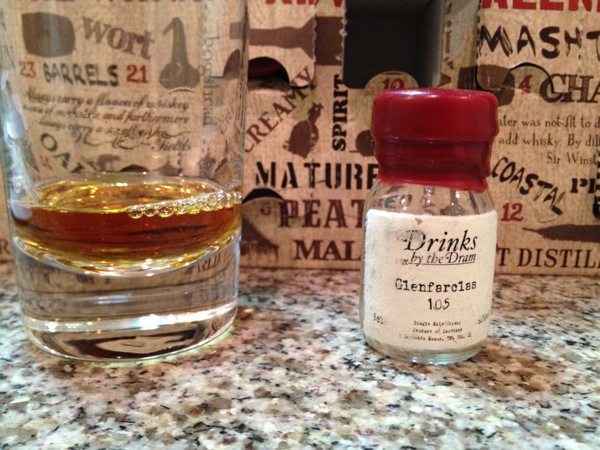 Glenfarclas 105 is a Highland Scotch. It's a cask strength whisky, so it packs a bit of a punch. It's got the same sort of sherry flavor that Macallan brings, but it's really got a nice balance of flavors that I think I like a bit more than Macallan. And, as you can see, it brings a nice dark color.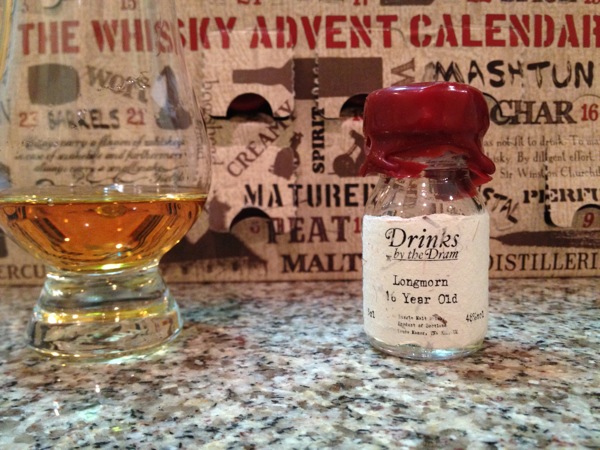 Longmorn 16 is a Speyside Scotch and it's a great one. I think Speysides tend to be a lot of people's introduction to Scotch (with something like Glenlivet). This would be a great Scotch to have on hand when you've got folks around who might be new to Scotch or just want something smooth. Really fantastic, and something I'd love to get again.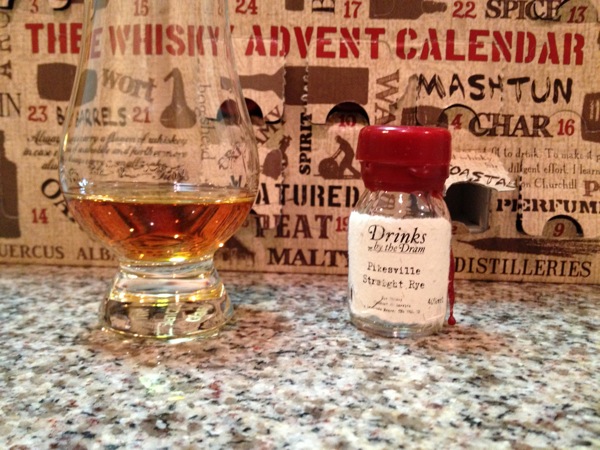 Pikesville Straight Rye. I've never had a rye. I've had it in a drink, but never straight. I'm not quite sure how to describe it. It actually was reminiscent of drinking Irish whiskey when you first sip it, but with a lot more of a peppery aftertaste. I quite liked it, though rye definitely feels like it would be more of a base for another drink than something you'd sit and sip. But I think a good rye, like a good bourbon, would be a great drink to sit and sip on a winter evening.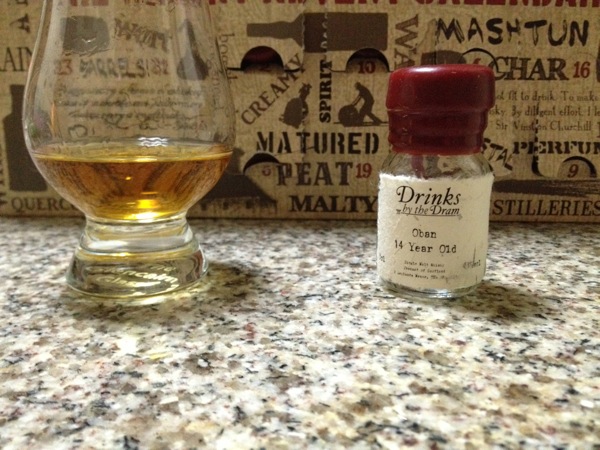 Oban 14. Another Highland Scotch. It was tasty, but I was a bit underwhelmed. I also drank it at 1am after having just seen a concert, so maybe we should leave the jury out on this one.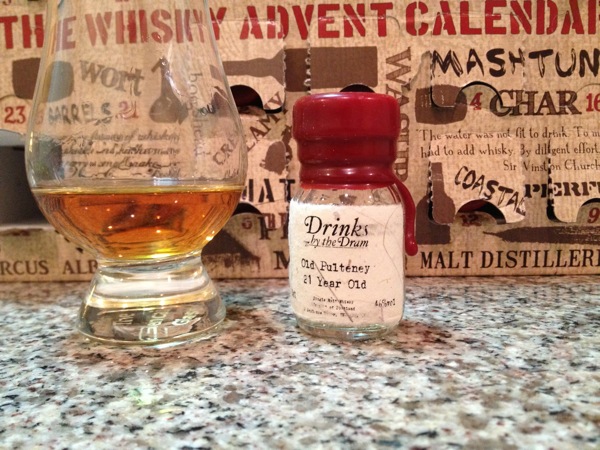 Old Pulteney 21. And another Highland Scotch. But what a name.
This was really great, incredibly smooth and flavorful. Really flowery (I supposed floral would be a better word) and fruity, but so smooth when drinking. Would love to try this one again.